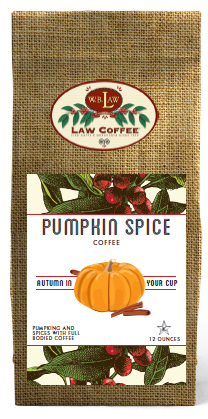 Pumpkin Spice--12 oz bags
Pumpkin Spice cravings...it usually strikes people beginning in September...but really, it can hit any time of year! Satisfy your craving with our Pumpkin Spice Flavored Whole Bean Coffee...the perfect blend of pumpkin, cinnamon, nutmeg and spices!
*Freshly Roasted
*Made to order
*Available in whole bean coffee only.