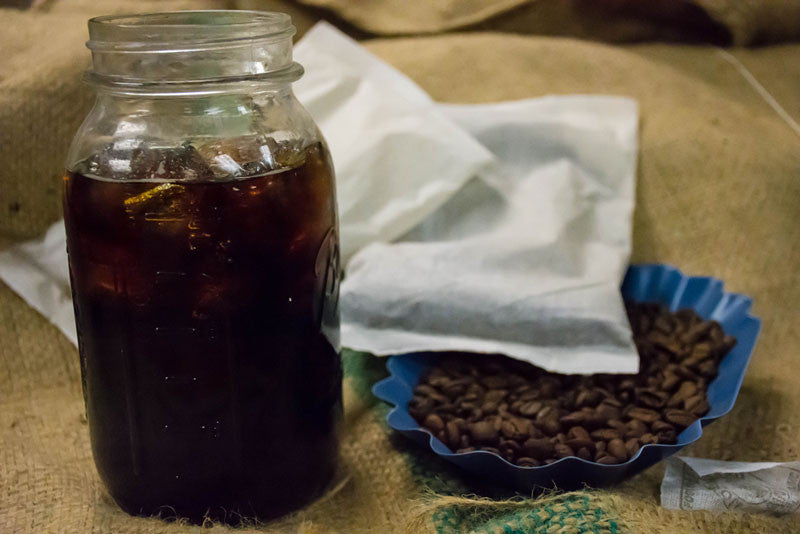 Cold Brew Coffee Filter Packs
Brew your own cold brew with sweet dark chocolate notes, different than other cold brews in the market!
Making your own cold brew coffee has never been easier!  Simply place one of our 4oz filter bags in a container filled with 32oz of water. Steep for 24 hours in a cool environment. Remove the filter bag and voila! You have cold brew coffee to serve or enjoy yourself!  Serve over ice and add sugar, milk or flavoring, as desired.


Our cold brew has less acidity and more caffeine than traditional drip coffee.
Included are 24 4oz filter bags filled with our freshly roasted & ground Dark Roast Coffee.
Each filter bag makes 4 8oz cups of cold brew coffee. 
Recommended to keep refrigerated once brewed.