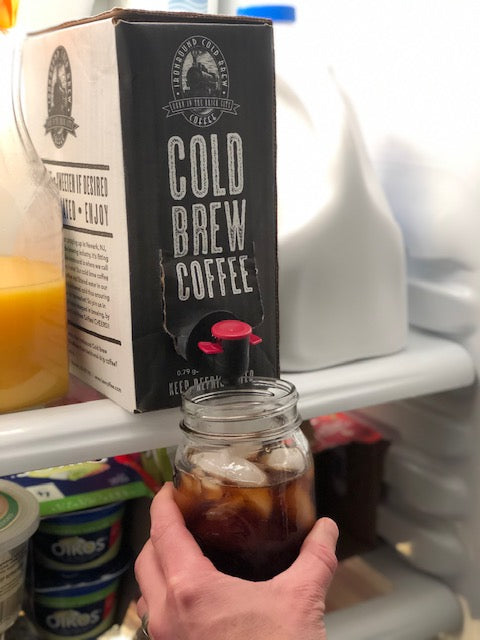 Ironbound Cold Brew Coffee (2pack- 3L)
BOLD, cold, smooth and delicious.  Deep delicious chocolate notes you've never had in a cold brew!  You'll receive two of our 101oz bag in box of ready to drink cold brew on tap for your refrigerator.  
Since we produce our own coffee, AND have a temperature controlled FDA inspected brewery we can produce the freshest & most delicious cold brew coffee on the market.  We steep our coffee for over 20 hours with filtered water to a higher TDS% than our competitors achieving a premium product that exceeds everything on the market. 
Shipped cold on Mondays and Tuesdays
2-3Liter bag in boxes that fit perfectly in your fridge
Increased caffeine with reduced acidity vs traditional iced coffees
Must keep refrigerated
Kosher (Star-K)