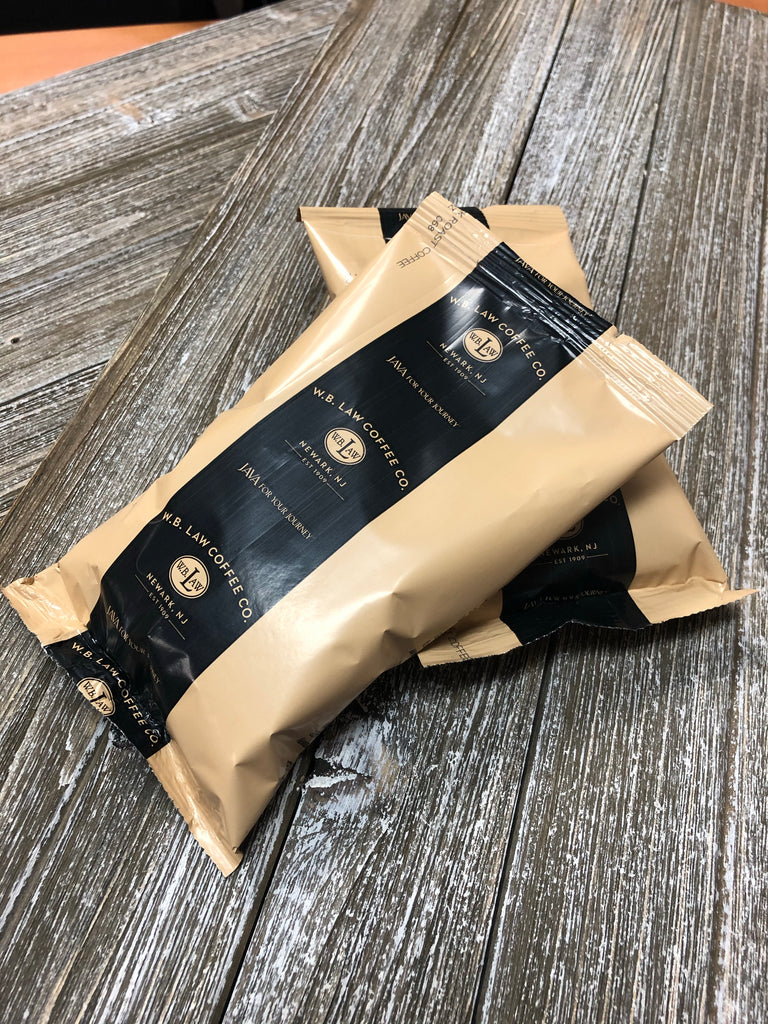 Family Reserve Coffee (42 -2.5oz)
A "split roast" of our House Blend!  We have created a blend of light and dark roasted coffees to offer a kiss of smoky flavor with our Dark Roast, but maintain a smooth drinkable cup with the lighter roasted House Blend.  It gives you that flavor your crave without the overwhelming boldness of a full Dark Roast Coffee.  Think of it somewhere between your favor cafe and donut shop coffee!
 It's ground with a medium to fine profile so it's comparable with a glass pot, airpot or satellite brewer.
Freshly roasted ground coffee
Star-K Kosher 
42ct -2.5oz packs