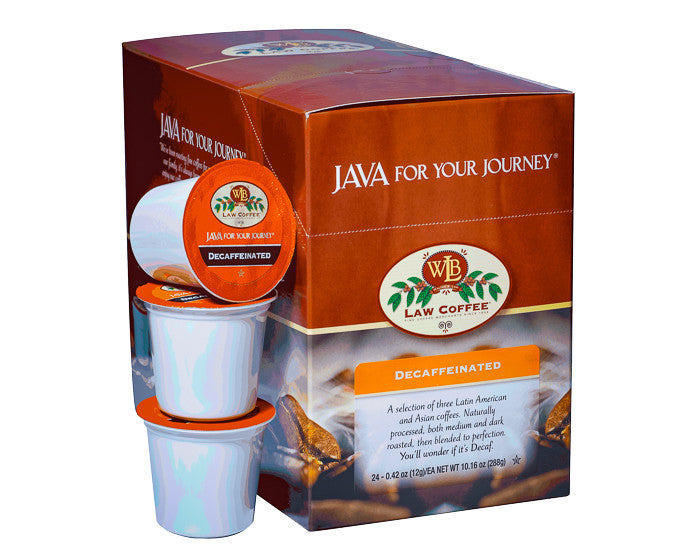 Premium Decaf Coffee - Single Serve
Decaf coffee: coffee not for the caffeine seeker, but for the consumer that just love its taste!  A multi-origin blend of coffees kissed with a slightly dark roast profile.  Most consumers don't expect much from a decaf coffee, but we are proud of this coffee's chocolate and woody notes in your cup.  So if you're looking for a decaf that you can enjoy, we have the coffee for you!
Roast Level (1 lightest to 5 darkest): 4
Our single serve cups are compatible with all K-Cup® compatible machines.
Decaffeinated
Star-K Kosher