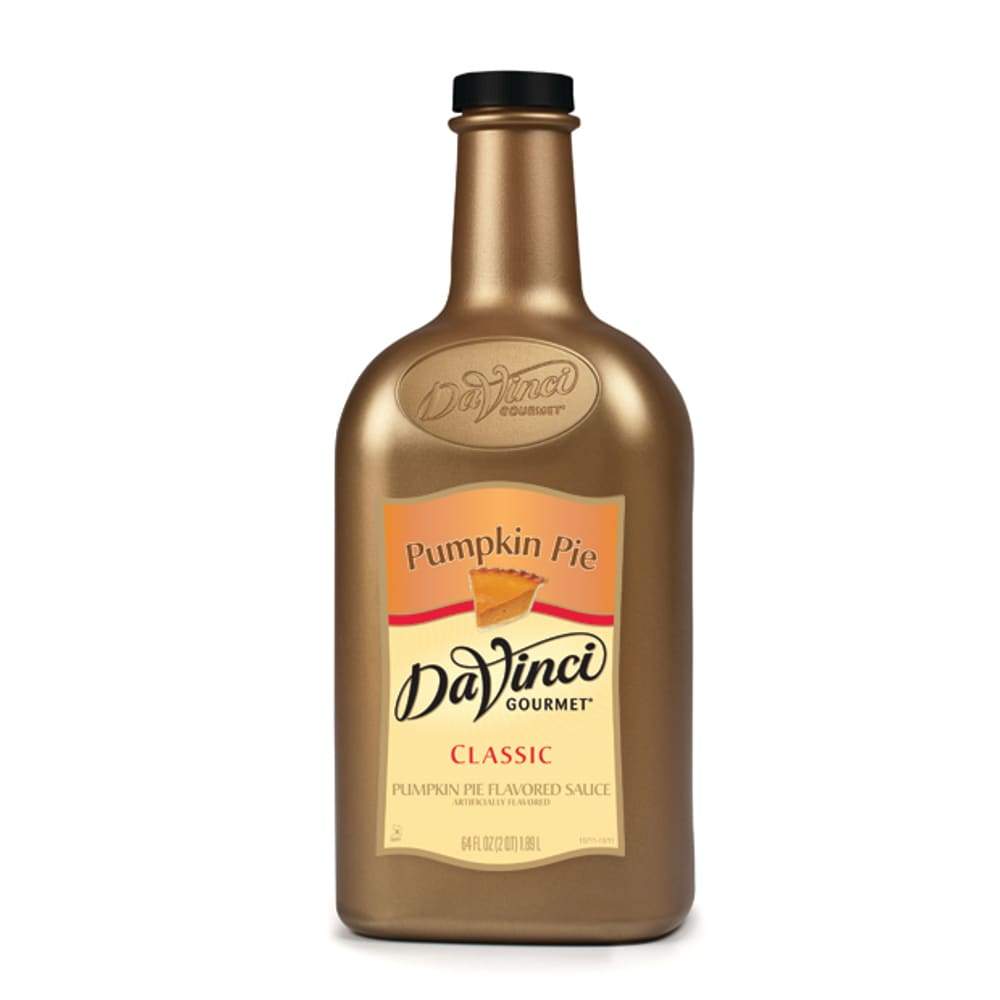 DaVinci Pumpkin Pie Sauce (64oz)
This pumpkin pie flavored sauce is the perfect product to help produce your Pumpkin Spice Lattes all year round!!  When steamed w/ milk and added to your favorite shot of our espresso, it's a real treat!
This thick creamy Pumpkin Spice Sauce has your favorite Fall flavors; a blend of pumpkin, cinnamon, nutmeg, allspice and ginger.