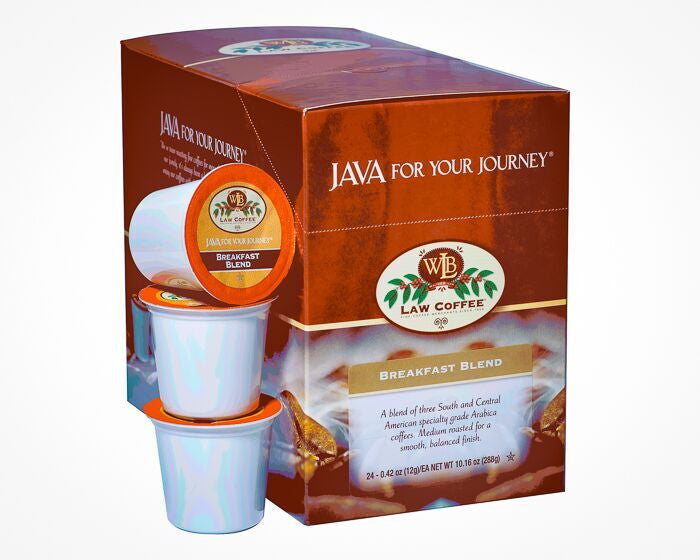 Breakfast Blend Coffee- Single Serve
Good Morning!  We gave a mild roast to three individual specialty coffees: Colombian, Nicaraguan and Brazilian.  We then carefully blended all three coffees, achieving a mild, but full body cup of coffee.  It's the perfect coffee to wake up with (or enjoy all day) for the consumer who likes the light and natural taste profiles of South American Coffees.
Roast Level (1 lightest to 5 darkest): 2
Our single serve cups are compatible with all K-Cup® compatible machines.