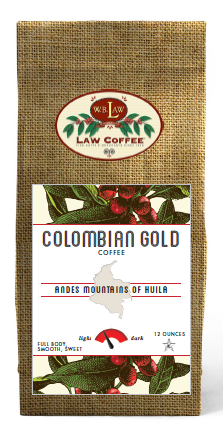 Colombian Gold Coffee--12 oz bags
Hola!  Our own Dave Mendez traveled to the mountains in the interior of Colombia several years ago to source the ideal region for producing coffee of our desired taste profile.  His journey ultimately ended in choosing coffee from Huila.  
This coffee, when given a medium roast profile, gives you a mild full body taste in your cup.  Perfect for an everyday coffee fanatic!
Roast Level (1 lightest to 5 darkest): 2
Star-K Kosher
Freshly roasted & packed coffee