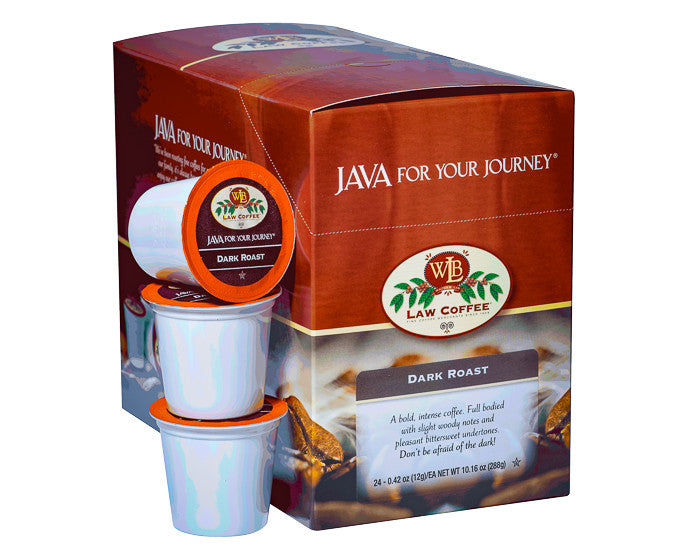 Dark Roast Coffee -Single Serve
Don't be afraid of the dark!  We've taken our famous House Blend and roasted it to a DARKER European Roast profile.  It's ideal for the consumer who is looking for a more bold taste profile in their cup, or to compliment a great dinner. When you sip this perfect "espresso shop" coffee, you'll taste the full bodied dark chocolate notes.  If you get hooked on this coffee, all light roasted coffees will never meet your coffee expectations!  So sip and enjoy!
Roast Level (1 lightest to 5 darkest): 5
Our single serve cups are compatible with all K-Cup® compatible machines.
-Star K Kosher