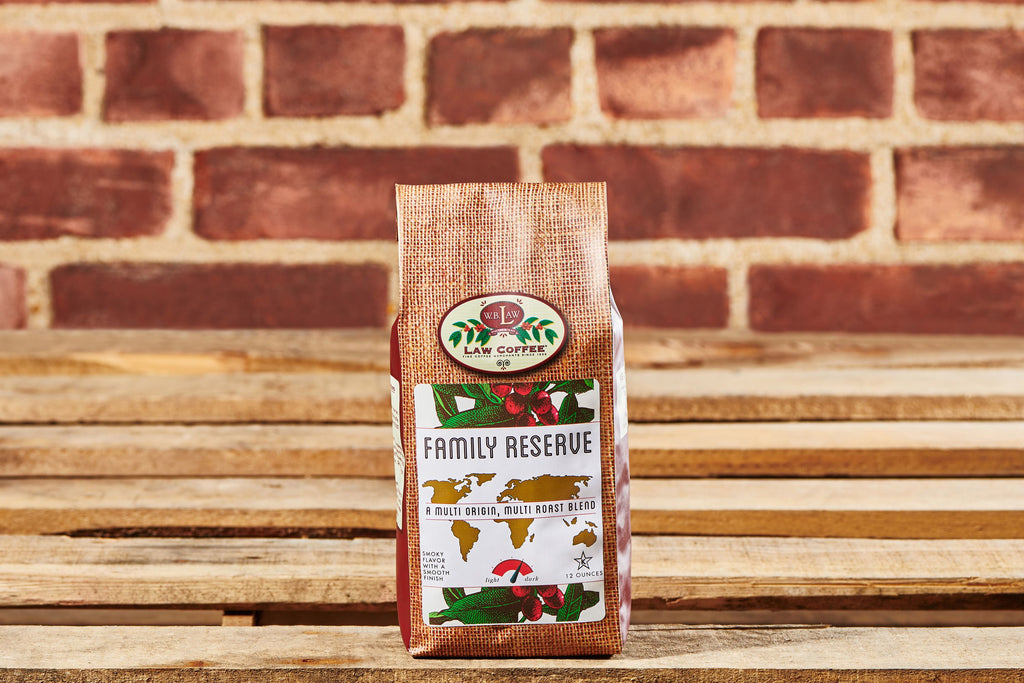 Family Reserve Coffee--12 oz bags
A unique variation of our family's classic coffee!  We take our House Blend roasted at opposing light and dark profiles and then blend them together!
You get a wild range of taste in your cup; the smokiness of the dark roasted beans coupled with some chocolate notes, but not overwhelming due to the light roasted coffees in the blend.  Once you try this, you may have a new everyday favorite coffee!
Roast Level (1 lightest to 5 darkest): 4
Star K Kosher
Made to order
Freshly roasted