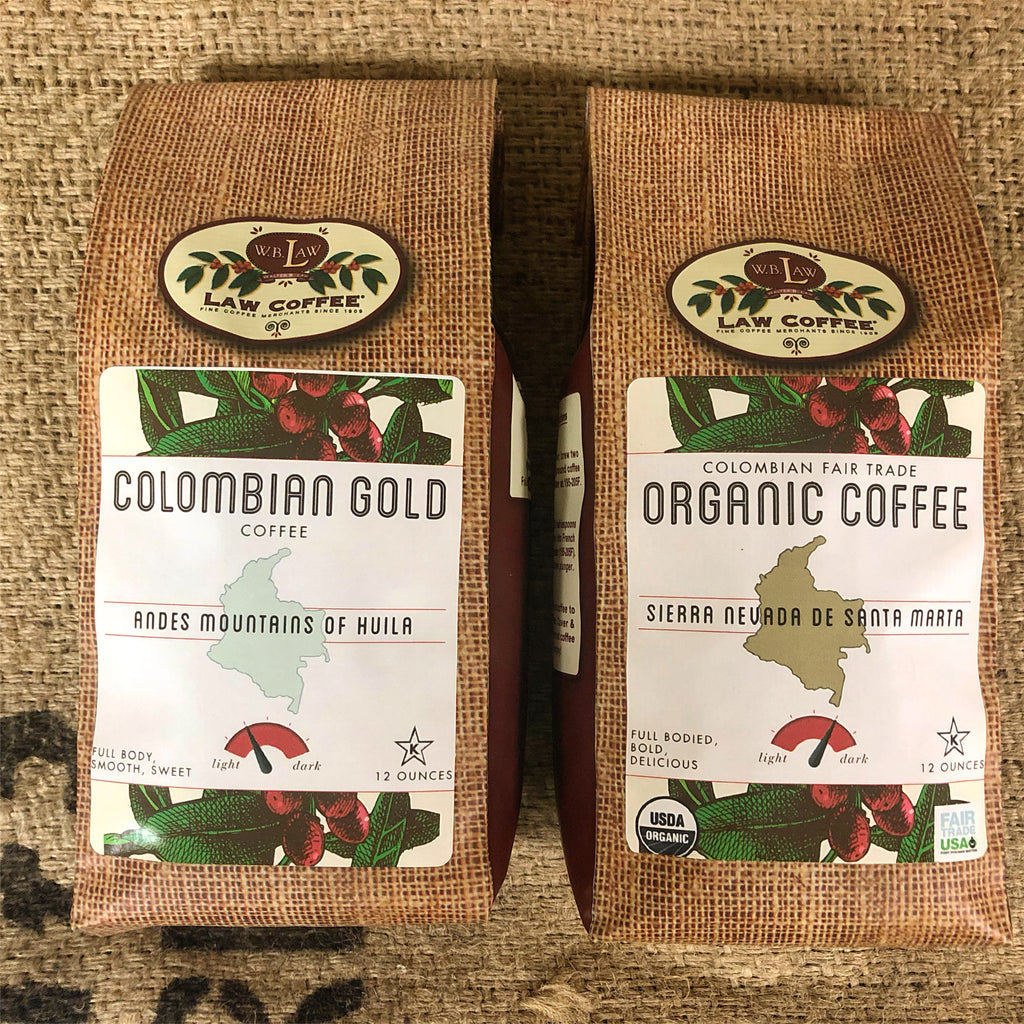 Colombia's Finest Coffee Bundle
Not all coffee from Colombia tastes the same!  Grab both and see the difference!
You'll receive one light roasted 12oz bag of coffee from Huila, Colombia that gives you perfectly balanced acidity and body.  And in a second bag you'll receive a bag of our Fair Trade USA Certified Organic Coffee from Sierra Nevada de Santa Marta.  This coffee is roasted darker giving you a different taste profile from a different region of Colombia.
2-12oz bags of freshly roasted coffees
Available in ground OR whole bean
Star- K Kosher