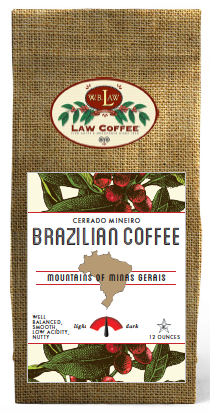 Brazilian Cerrado--12 oz bags
Bom Dia! Brazil is the global leader in coffee production, generating over 1/3 of the global supply. Our own Dave Mendez's trip to Brazil led him into the mountains of Minas Gerais where he discovered coffee from Cerrado, where Brazilians already know the best coffee comes from!
These coffees yield a clean coffee with a great body, low acidity, and are overall very well balanced. Often you will find this coffee to exhibit a nutty and even slight caramel flavor.
Roast Level (1 lightest to 5 darkest): 3
Stark-K Kosher
Freshly roasted & packed